Friday, December 6, 2013
Friday Thoughts and Links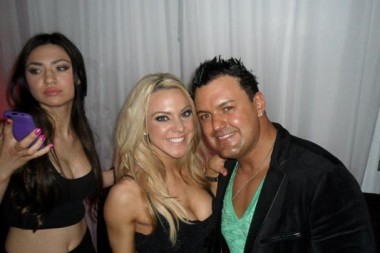 HCwDB Party Boi (non)legend The Chandlerbag grows pasty, bloated, old, and water logged.
Like a three day old beached porpoise.
Remember way back in 2007?
When HCwDB was new? And shiney? And the Chandlerbag was just another happy-go-douchey scrote scoring quality bumper? Yeah, me neither.
We've watched the oily greasy ridiculousness of the Chandlerbag grow over the years. We've even seen him partying with the one and only Donkey Douche.
And here he is.
Like Bartleby's Scrivener, able to function no more in a party world that passes him by.
Donkey Douche will meditate on this sad fact in deep repose. Like Rodan's The Thinker. DD's reflection tells the tale.
Here's yer links:
Your HCwDB Amazon Buy Some Shit and Support the Site Link of the Week: "Put on your heartlighhhhhhtttttt…."
Chest hair. In the shape of a cat.
Actual comments left on Pornhub + stock photos = the point of the internet.
The origin of today's Friday Haiku pic is a sordid story of a poker playing multi-millionaire ubersuckwad named Dan Bilzerian. What a steaming load of a waste of human life.
Being a douchebag can get you killed.
Some YouTube comedy channel made the mildly amusing Douche snaps. I really should be getting residuals on these things.
Meanwhile, in Brooklyn: Herpster v. Herpster
Meanwhile, in Wisconsin: Weird beach sex.
Australian douchebags in the news.
Things that happen in a world where things happen: Husband convicted of manslaughter after Dutch Oven goes wrong.
Okay. On that note. Here's ya go:
Boston is cold and beautiful as your humb narrs brings the BC1 on her East Coast tour.