Monday, December 2, 2013
Hanz and Brigitte's Wild Sunday Afternoon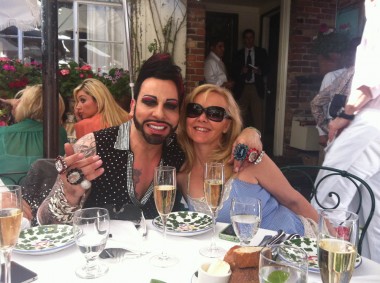 8:00am — Arise to the pulsing sounds of techno-Wagner
8:12am — Shave all untoward hairs that might have grown during sleep time.
8:47am — Seven minute abs. Complete in five minutes.
8:53am – 9:48am — Shower, steam, sauna, groin-shave.
10:00am — Matching mani-pedis at the Gunterstrassen Nail Salon.
11:15am — Mint juleps and waffles brunch at Luftwaffle House.
12:41pm — Suppress traumatic memories of family history and legacy that remain unrecorded by subsequent trials and investigations
12:42pm — Reflect with fondness the dulcet pumping baseline of Avecii's Wake Me Up.
2:01pm-6:23pm — Oysters