Wednesday, December 11, 2013
Kissing the Behemoth of Choad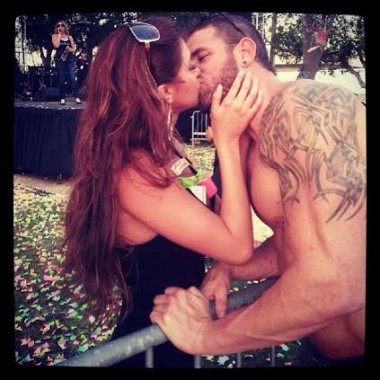 The Behemoth of Choad was at the top of the Alpha Omega Nu kegging hierarchy for most of 2011 and parts of 2012. Then graduation came, the Behemoth of Choad finished that degree in pre-med pre-law and was forced to get a job manage his father's credit assets.
But the party never ends for the Behemoth of Choad. He just wears a suit and tie when he has to. Otherwise: it's beer, bitches, and Balzac.
Because the Behemoth of Choad enjoys classic French literature.
So you can understand Cheryl's inability to control her carnal desires.
Next thing you know, it's time for dual yoga at the beach.
Do not judge Cheryl and the Behemoth of Choad too harshly. For if not them, then who will watch TMZ at the Buffalo's Wild Wings bar while guffawing into a Bud Light Lime for the next ten years? Someone's gotta do it. Might as well be them.