Thursday, December 5, 2013
Redneck Joe Scores Way Above His Paygrade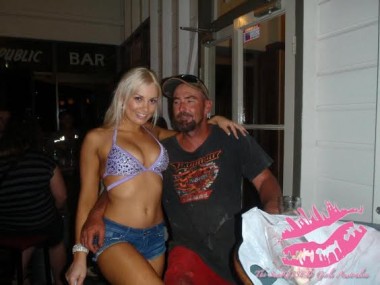 I'm inclined to give Redneck Joe a nottadouche and a goinpeace. Aside from tacky everything, just not enough 'bag to convict.
As to Rural Becky, all is good in the milfy hinterlands of yore.
Then again, this post is autoposting, as my ass is probably 30,000 miles above Peoria as we speak.
Love that Dirty Water…