Monday, December 2, 2013
Hanz, aka The Prince of Pompoos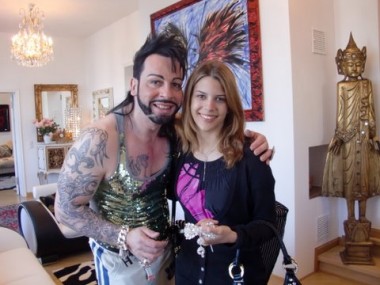 Well I promisd it. And here it is. A true Monday morning shite sandwich.
Longtime HCwDB fan Jeff From Winnipeg alerted me to this Germanic atrocity now trying to cash in on irono-douchebaggery.
The name: Harald Glockler. But we can call him Hanz.
This extreme douchewank's title: The Prince of Pompoos
Yeesh. The toxic stench is raw with this one. Like a pungent gouda on hottest summer's eve. The h.C. side is less frequent, giving us at least a modicum of hope.
And by modicum, I meen ferret nad punch wingy.
Mocking must commence. And commence now.
For if there is anything holy and pure in this ungodly cesspool of a universe, then this deutschsbag will be banished to be gristle in the gears of poo churn.