Tuesday, January 14, 2014
Breaking: San Francisco Quarterback Colin Kaepernick is a Douchechoad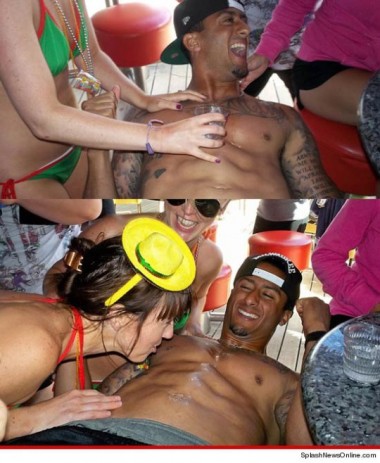 For those of you who follow football, Colin Kaepernick is an icon of Millennial generation pathos, detachment, disassociation, and video game doofusery.
But now we also have irrefutable proof.
Colin Kaepernick is also a choadfondle.
The Awkward Years blog is on the scene. Tracking the development of this sportspud from innocent young suburbanite to hard partying Vegasian rich-and-famous scrote clown.
So whether you're a fan of football or not, mocking must commence. Immediately. Lest the excesses of woo!, stupidtatt, hand gestures, and tilted baseball cap continue in presence of bikini hotties at various cookouts in the greater North Bay area.