Monday, January 13, 2014
Creepy Kal Hangs Loose Behind Jennifer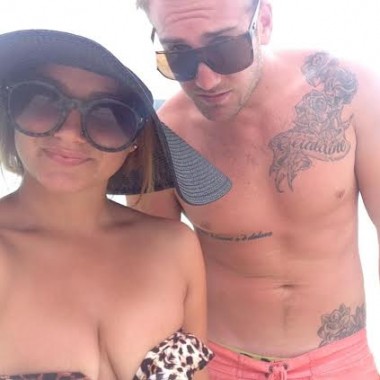 HCwDB hired an expert linguistic trained in ancient Aramaic to translate Creepy Kal's disturbing under-breast tattoo.
Here are the results of our scholar's diligent efforts:
When dawn turns to dusk during rainy season, and frogs poop Flav-o-ice like so many porcupine twills, only then will the poultry be fondled.
Historians and scholars will spend many a journal article debating the meaning of this enigmatic archival work.