Friday, January 3, 2014
Friday Haiku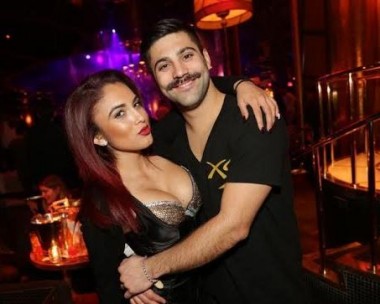 So proud of her catch…
Trish, you do not understand
What that mustache means.
Groucho Marx just called
From beyond the grave. He wants
His mustache back. Son
– DoucheyWallnuts
Caterpillar 'stache
Has one million tiny legs
Marie has two boobs
– Vinegar and Water
Wow, Geraldo's son
Sure can pull the hotts. Too bad
he prefers the boyz.
– The Dude
He charges a buck
for "mustache rides." She charges
three hundred per hour
– Magnum Douche P. I.
The age old question.
"Is that your face or are you
Snorting a Sharpie."
– The Reverend Chad Kroeger
Jill recoils from Juan
his New Years Dirty Sanchez
may last forever
– creature