Friday, January 17, 2014
Friday Haiku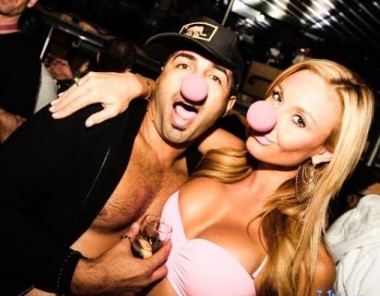 Brett learned a lesson:
Don't let pine pollen get in
Your cocaine supply.
These are not the Clowns
you're looking for. These are not
the clowns anyone…
– Charles Douchewin
Up your nose with a
Rubber hose, said Fonzie. Don't
Know what he'd say here.
– DoucheyWallnuts
Beaker's new gig at
rhinoplasty got results.
He won't stop "meeping".
– Dr. Bunsen HoneyDouche
She dates the Bozos
Since the gyroscope was put
In her Monkey Hole.
– The Reverend Chad Kroeger
Thinks he'll get lucky
Sure, they wear the pink balls now
Soon he'll wear blue ones
– Vin Douchal
With his nose so bright
Rudolph will guide his meat sleigh
Into her crab trap.
– Crucial Head
It puts the septum
in the bucket or it gets
deviated hose.
– Douche Wayne