Friday, January 24, 2014
Friday Haiku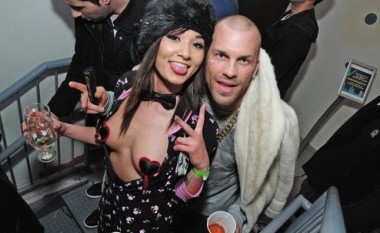 Gurn really liked Pam,
But her chest area was
A little pasty.
Pasties for Fester
Since the gyroscope was put
In her Monkey Hole.
– The Reverend Chad Kroeger
Lately Joy has been
Looking a little pasty
Good thing Tim eats paste
– saulgoode42
the stairwell party
always sounds like fun until
fur coat guy shows up.
– Dickie Fingers
Dad of Asian Hott
Has one thing to ask you all…
"Seppuku for me?"
– MC 900 Foot Douchebag
Does fur lined hat match
drapes? Or does her carpet match
his bald cranium?
– Douche Wayne
Medical fact: She
totally has the wrong kind
of Bra allergy.
– Charles Douchewin
Guessing their Christian
Mingle profiles had a few
fibs. Neither cares much.
– Dr. Bunsen HoneyDouche
It's so cold outside
Her nipples turned purple-ish
And started to ooze

– DoucheyWallnuts
Confucious has said
Man who serves gal from behind
Gets poo poo platter
– Bag Em Tag Em
Pam has a heart on
In all of the wrong places
Including her butt
– Mr. Scrotato Head
ehcuodouche said…
If his head gets cold.
She can put pasties on it
That will keep me warm