Friday, January 31, 2014
Friday Haiku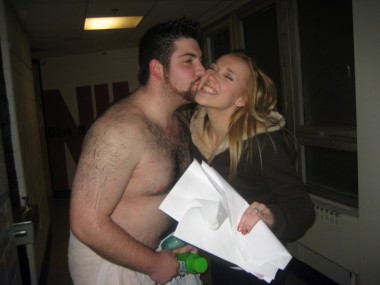 Hirsute Love Buddha
Lurks the dorm halls, threatens to
drop the hose towel.
Squirt the Pert, Joey!
Squirt that Pert, dude, Squirt that Pert
C'mon, squirt the Pert

— saulgoode42
Worse than the "Friend Zone"
Goofy Greg has zero game
Placed in "Palcatraz"
— Bag Em Tag Em
Call me Ishmael
Is the start of Moby Dick
Just call this guy dick
— DoucheyWallnuts
Jan Goodall's latest
experiment on silver
douchebacks going strong.
— Dr. Bunsen HoneyDouche
Poor dorm girl Jenny
Posting flyers for lost cat
Obese Yeti purrs
— purpledrank