Friday, January 31, 2014
Friday Thoughts and Links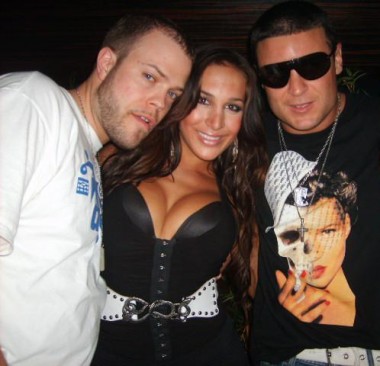 Two boobs.
And two boobs.
Thank you. I will be here all of the week. Be sure to tip your hostess. Try the veal. In Soviet Union, ears aren't only on corn, they also on walls! Whatta country!
Not a lot o' links on this quiet end-of-January Friday.
Your humb narr's little one, BC1, is turning six months old. Sheeeeiiiittttt. Changing diapers and passing out by 8pm is the new going out to Hollywood parties and hitting on hot starlets hoping to break into the biz. So they tell me.
Meh.
Feh.
Feta.
Mmm… Farmiga.
Here's yer links:
Your HCwDB Click on this Link and Buy some Shit on Amazon to Support the Site Link of the Week: "Well it's Ninth and Hennepin
All the doughnuts have names that sound like prostitutes, And the moon's teeth marks are on the sky, Like a tarp thrown all over this, And the broken umbrellas like dead birds, And the steam comes out of the grill, Like the whole goddamn town's ready to blow…"
Bored this weekend? An interesting article from Salon on the middle-aging of the unfortunately labeled "Generation X." Lots of cliches but some interesting points made. Oh Winona, where art thy hottness to save us now?
Why all those years of drinking cheap bum wine was good for your humble narrator.
Bruce Springsteen's recollections of the late folk singer Pete Seeger resonate with the historical importance of music across time. Don't ever forget that. No matter how many Biebers make meaningless noise, music can change the world.
For my Canadian readers: Pictures of Rob Ford getting tickled.
Nooooooo!!!!! Just when I think we're winning.
Some website calls Made Man attempts some HCwDBian mock with middling success.
Librarian Hotts go digital.
Fashion dos and don'ts. No word on doe.
Okay, 'nuff of that.
Stretch that one, Opus.