Monday, January 27, 2014
Old Spice Viral Ad Campaign Goes Full HCwDB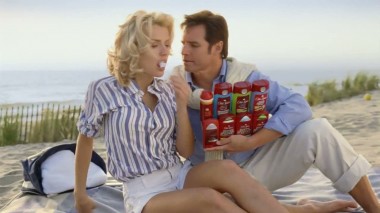 Old Spice, in the process of using ads to usher in a generational rebranding process through the power of ironic humor, has put out with the following fake viral websites:
Flavor Your Soul Patch
Illegal Neck Workout Machine
100 Percent Solid Gold Headset
100 Percent Black Leather Sheets
Cologne With Real Protein In It
Executive Spray Tan Parties
The Push Up Muscle Shirt
Brodos: Live Inside a Condo Inside a Gym
Bargain Tattoos of America
I'm not gonna link to all of these ads because, well, they're ads. And I ain't getting paid to promote stuff that riffs off the very mock I helped to develop.
But it is always good to see the humor of the mock we developed here carry into new forms on the interwebs. So for mocking the 'bag, props to Old Spice. Even if it is in service of selling more overpriced product.