Thursday, January 2, 2014
Sleazy Chet Fondles Monique's Tatas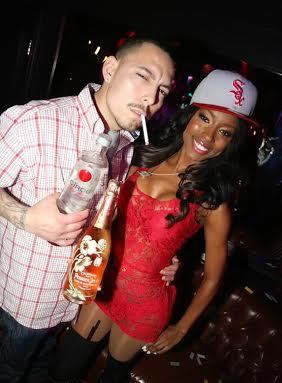 Something I've noticed over the years of douche mock. Canted camera angles only heighten the stench of hottie/douchey wrongness.
An ethereal smell of gouda spittle is brought about by the mise-en-scene simply through the display of early German Expressionist camera framing.
Like Fritz Lang directing the Jersey Shore.
Stench is increased through the collision of aesthetics and thematics working at cross purposes.
I have no idea what I'm saying. I will now flagellate myself with a well read copy of Beowulf.