Saturday, January 25, 2014
The Gorilla Responds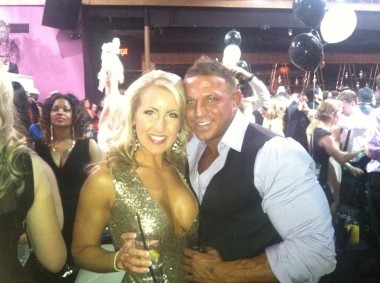 Last week Gamecockbag wrote in with a lament about his long crush on a bartender hottie who went on to date what he describes as a "gorilla" (pictured here).
Here was Gamecockbag's initial email:
———
This girl bartended at a bar me and my friends used to frequent.
She quit working there a while ago and we all kind of forgot about her.
She's now working at a bar around the corner from my house and has apparently gone from nice Southern girl to something resembling a character on the Jersey Shore.
She has also added a "gorilla" or "juice head" as they call them to go along with her new look.
—————
Well The Gorilla has responded!:
————-
First of all, gamecockbag???? Really? Are you the nutsack of a Carolina Gamecock? Makes this post more understandable.
Jealous much ?? You and your boys kept getting turned down when you hit on her, huh? Oh, what? You weren't brave enough to try and talk to her !!?? What a bitch she is !!
And because a guy works out and builds muscle, he is automatically a juice head?? This coming from a probable fat, snow white, lil gamer boy living in his parents garage.
————–
Interestingly enough, "Fat Snow White Lil Gamer Boy" was also the title of a poem by W.H. Auden.