Thursday, January 30, 2014
Tommy Chin Goes Crazzzzy on Casual Friday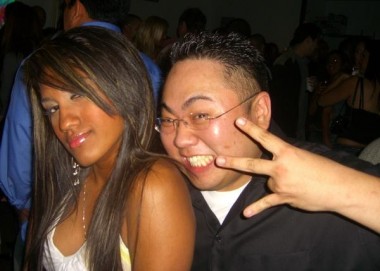 Unfortunatey, Mocha Nicole is only mildly interested in hearing about how wacky the boys in the accounting firm like to get on Casual Friday.
Okay, Tommy Chin will tell you. So, like, they totally like bust out the rice wine at like 4pm. And then they totally play the rap music in the boss's office after he left early to go to his Hamptons summer house! And not like any rap music. Like those really nasty rap songs. With x-rated words and all!
It's crazy, Tommy is telling you!
But he can't tell you any more. They would, like, totally get fired if anyone found out about what they did with the photocopier in the office supply room. I mean can you believe it?
(They photocopied their butts… shhhhhh!!)