Tuesday, January 21, 2014
Vegan Karl Buys Melinda a Mai Tai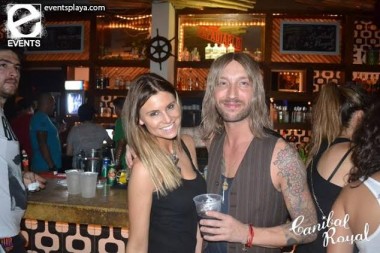 Vegan Karl's vitamin deficient stare and pallid skin tone is haunting me like a zombified iPad commercial.
You know, where Robin Williams describes poetry over images of Japanese people iPading sumo wrestlers and Indian people iPading a traditional wedding while Philip Glass-esque music recalls Koyaanisqatsi like some great big unaware and thus ironic exclamation point on the residue of global violence and cultural destruction in the wake of neocolonial Western media ubiquity.
Just another example of the vision of Steve Jobs. How to shit on the authentic by selling technology with overpriced design made by nine year olds in third world countries to alienated first worlders desperate to reclaim the very authentic experience that they're lost yet appears in the commercials selling that loss back to them.
At a hefty profit, of course.
Steve Jobs can rot and Apple can bite me.
Now, coffee time.