Monday, February 10, 2014
Breaking: Rich Douche, Poor Douche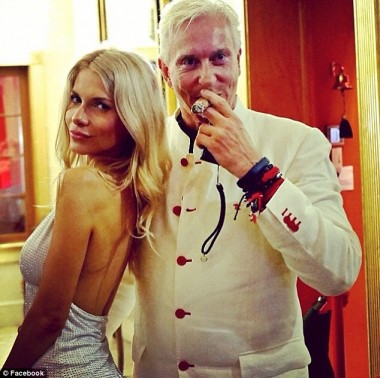 I may be in NYC, but I'm staying up on the hard hitting news stories that are changing the world as we speak.
Some sagging German asstaint, pictured here, declares bankruptcy after living up the scrotal lifestyle:
———-
An aging Miami-based playboy, known for his yachts, cars, wine and women, claims he has 'burned' through his $90 million fortune and now has just $300,000 to his name, which he is spending at a rate of $50,000 a month.
Thomas Kramer, a high-flying German former real estate investor with a penchant for lavish parties and near-constant vacations, has opened up about how he went from minted to skint in a deposition related to a $108 million, still unpaid, judgement from 2007.
The 56-year-old, who says he has no job and no income, is claiming poverty in the case, and explains he's made tough choices to reign in his lifestyle, including selling his boats and valuable artworks and instructing his butler, maid and maintenance man to come only a few days a week.
——-
Somewhere in Bulgaria, a town offers refuge.
Soon, all the uberdouches will leave us and form their own colony. They call it "Going Gator."