Monday, February 17, 2014
Frat Joe Lives the High Life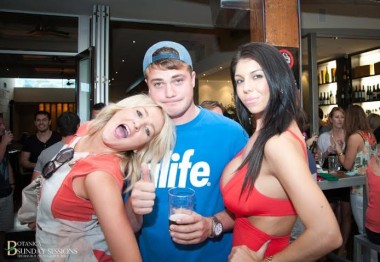 Kinda hard to hate too hard on Frat Joe.
First of all, he's posing with classic Paid-to-Pose Hotts. Which is like posing with Mickey Mouse at Disney World. It's no biggie, part of the atmosphere, and helps perpetuate a secular version of a religious cult built around childhood fantasies.
Or something like that.
In a related story, Amazonian Tina would Goofy my Plutos whilst Snow Whiting my Jungle Book's Little Mermaid. If you know what I mean. Teacups.