Friday, February 21, 2014
Friday Thoughts and Links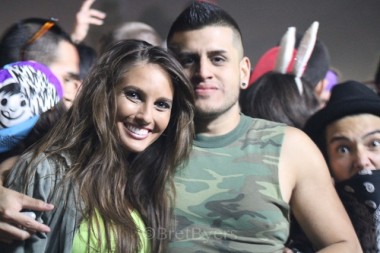 I'm in a generous mood these days. So I'll probably give Army Bob a nottadouche and a goinpeace for scoring Tonya The Hott Older Sister of Your Best Friend In Tenth Grade.
Even if sleeveless army tanktops are all sorts of 1980s festering festoon.
So's while your humb narrs was in New York, I sat down to go an in-depth podcast with the great Mandy Stadtmiller of xoJane and News Whore. I've long been a fan of Mandy's writing ever since she first interviewed me for the New York Post back in the day when my show was debuting on MTV.
And since we're probably approaching some sort of finality around here at HCwDB, I thought it was high time to sit down and talk through the journey of my life and all things hottie/douchey dialectical. Check out the podcast here.
If you do listen, let me know what you think of it in the comments thread. I'm curious to hear your thoughts.
Anyways, and aways we go… here's yer links:
Your HCwDB Buy Some Amazon Stuff and Help Support the Site Link of the Week: "Experience has shown, and a true philosophy will always show, that a vast, perhaps the larger portion of the truth arises from the seemingly irrelevant."
Brothabag Leon. Still out there. Still with swirly fung.
Well, that's one way to fight the power I suppose.
200 year old douche discovered. It wasn't Gene Simmons.
Billy Ray Cyrus's Achy Breaky Heart 2 drips with douchal stank.
Real life Barbie wants to be 'brainless.'
White Trash Alert: Twinkies now available at Big Lots. I love Twinkies but have never been in a Big Lots. I am half-white-trash. Gray Trash?
An abandoned high school in Detroit comes to life with photographs from the past. Eerie and beautiful.
And so we drift off into another weekend eve… the languid smells of lavendar and burning tar choke the Hollywood freeways with the congestion of a million piddle butts. And so many carry on for a two day break from a five day week with the peanut at the end of the rainbow the chance to do it all over again.