Monday, February 10, 2014
Headwound Johnson Cuddles with Sheeny Tera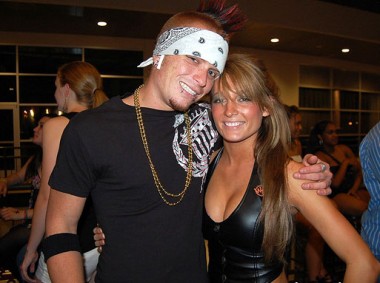 Mack the Nozzle? Or just a doppelganger? Either way, nothing says O.G. quite like the Cadillac logo.
Top it off with actual hawk and douche everything, and the baby Budda tibbles in a tinky winky.
Sheeny Tera is all sorts of barmaid generational tradition. Sheeny Teras have been serving suds to many a lonely patron for many a century.
And we keep coming back.
Because maybe this time, she'll pick us.