Wednesday, February 12, 2014
Spray-Z Is a Giant Ball of She-Leech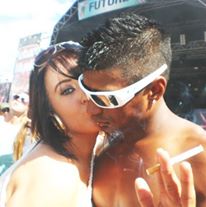 And if you have to ask what a Giant Ball of She-Leech is, I point you no further then the Turtle Leeches of Mexico.
Okay, so I got a late start on updating the site today. I was out all night doing crazzzzy things. Like what? Like… uhm… okay. This.
Cuz I'm crazy like that.