Tuesday, February 11, 2014
The Act of Groin Spray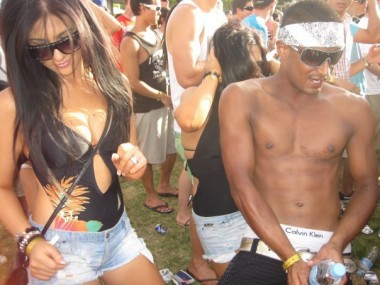 I can think of no more toxic a choadsteak this side of Sheboygan.
If I were still competent enough to do the Douchie Awards around here, we'd definitely list Simulated Groin Spray Featuring Bottled Water on our finals list.
But as we know, I'm not competent to do much these days.
Except crack a sunflower seed with my teeth. I got that shiz down.