Wednesday, February 5, 2014
Ball Don't Lie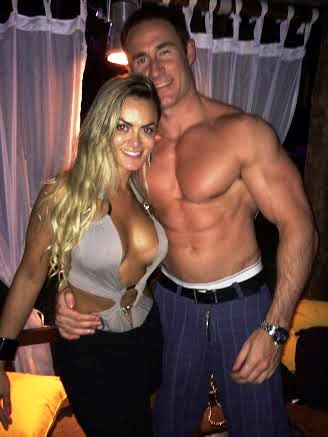 In sports, when a referee makes a bad call and the subsequent play goes against the team that benefited from that bad call, fans use the simple koan, "ball don't lie."
This beautiful three word expression speaks to a reality beyond our subjective experience.
People, like referees, may refuse to see the world accurately.
But truth will out.
The scales will balance.
Cosmic justice will eventually be served.
One of the unifying themes of the hottie/douchey couplings we study here at HCwDB involves the abject panic of growing up. Notice I don't describe this as a panic over growing old. Although that is certainly a part of it.
So much of peacocking spectacle is about the fear of maturity. Growing up is the figuring out of some semblance of meaning and direction that lies beyond the here and now. Of needing to get a job.
Have children. Pay bills.
Pumped up Morty and Letita here are case in point. Old enough to know better. Refusing to give up the inflated dream of enhanced spectacle.
Fight it for as long as you want, guys. In the end, ball don't lie.