Friday, December 19, 2014
HCwDB Holiday Gift Guide for 2014!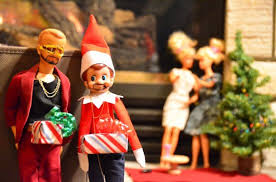 DarkSock here, with a timely article for the Faithful Reader.
The final hours are drawing nigh for you procrastinating shoppers, but worry not – we've worked tirelessly to compile excellent last-minute gift ideas for your kids, whether they're yours or abducted.
Shall we?
Number 1:  "Baby's First Baby":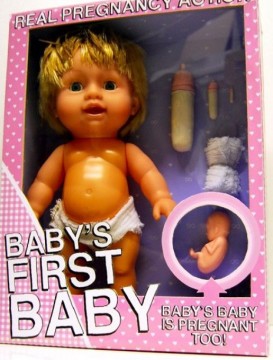 Because your kid's not getting cast for "15 and Pregnant" unless you start 'em early…
Number 2: "Breast Milk Baby":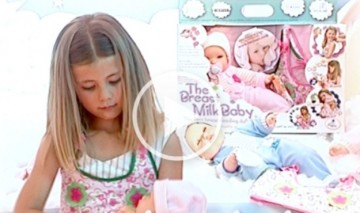 This reminds me of the Irish Potato Famine of 1845.  Because, y'know, lack-taters…
Number 3: "Pee-n-Poo Plushies":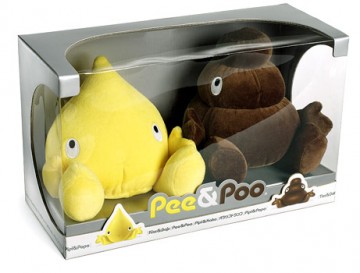 What do you get that 7 year old you just can't seem to potty train? Why, it's alimentary, my Dear Watson!
Number 4: "Real Human Teeth Dolls":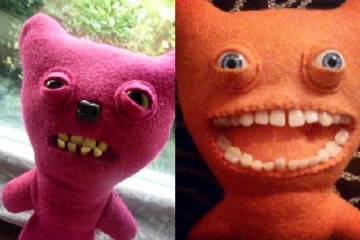 Just because Gramma's gone doesn't mean parts of her can't stay with your tikes…in their nightmares…
Number 5: "Road Kill Kitty Stocking Treats":
Help Little Timmy relive the pain of ol' drunk Uncle John-Earl backing over his beloved Fluffy as he made another beer run last Thanksgiving morning.
"But Darksock", you wheedle, "what about our kids entering the magic of puberty?"  I gotcha covered.
Number 6: "You Can Shave The Baby":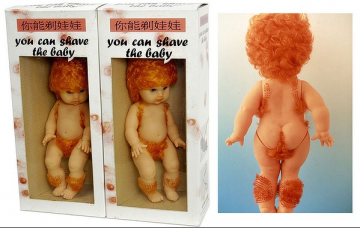 Cuz it ain't gonna shave itself…
Number 7: "Testicle & Prostate Plushies":
Or as Hannibal Lecter calls them, "The Sweet Meats".
Number 8: "Frat Party Barbie Playset":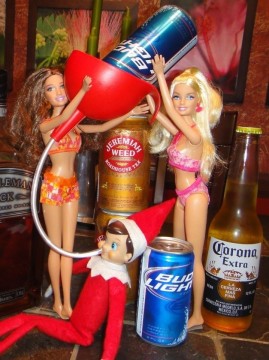 Consider this popular expansion pack to Frat Party Barbie also: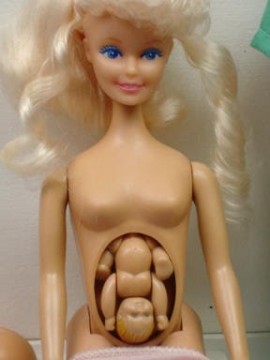 and of course the surprise free bonus -"Venereals Plushies":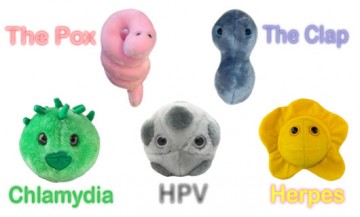 Although sometimes we fail to remember that the most special gifts are not those solid tangible objects we can hold in our hands, but rather something more ethereal…such as a wi-fi connected laptop behind Junior's constantly locked bedroom door.