Friday, March 11, 2005
Friday Haiku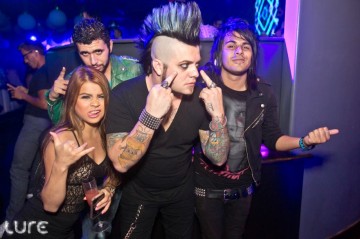 She dates a BirdMan;
She looks like she could handle
A cockatoo, Son.
The Reverend Chad Kroeger said…
Handsome Kevin got
A little off track. Took A
Year off of college…
Charles Douchewin said…
I want to make her
bark like a dog, in doggie.
And thank me for it.
Magnum Douche P.I. said…
That Fergie sure can
pull insecure, attention
seeking douchebags, son !
Group needs multiple
hands to count total I.Q..
Over-estimators.
Vin Douchal said…
Sad bassist awoke
In puddle of his own stink
In this club, a star
Dickie Fingers said…
The band is taking
STD bucket challenge
old record will fall.
hermit said…
His mom tells her friends,
"He's just very artistic."
Yet, she weeps at night.
DoucheyWallnuts said…
Broad with the red hair
Is known for her Schmeckle Work
Schmeckle Work, I says
Jacques Doucheteau said…
I hope Bland Danzig
here pisses off the front man
in the North Side Kings.
hermit said…
Using the word "son"
To fill in a syllable
Is just lazy…………son.