Thursday, March 17, 2005
Friday Haiku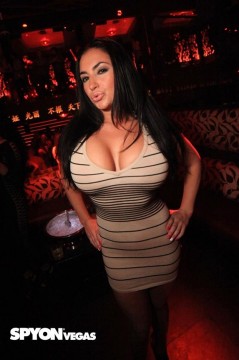 Her breasts are quite large,
Just as sure as my name is
Captain Obvious.
The Reverend Chad Kroeger said…
Gets paid to store hams
Since the gyroscope was put
In her Monkey Hole.
The Dude said…
Hark! The Karl Rove twins
Lurk behind Kimye's tit sling
Like plump fruits of fall.
Dickie Fingers said…
She was attractive
Until the truck hit her face
hence the new bumpers
Charles Douchewin said…
S(he) bends some gender.
This douchebag is his own bleeth.
DarkSock bends my mind.
Magnum Douche P.I. said…
Should have spent money
on gunt reduction and face
transplant. Gunt I says.
Vin Douchal said…
I once won C-Note
"Biggest Catch" deep sea fishing
Hooked something like this
Ed Hardy Har Har said…
Needs to stop sucking
in air, before she explodes!
Silicon blast zone!
DoucheyWallnuts said…
Her fake Yam Passage
Can accommodate 5 d*cks
Including her own
hermit said…
All week she tends bar
Weekend gigs at kid's parties
One-woman Bounce House
hermit said…
Lying on her back
She looks a whole lot like the
Sydney Opera House
Wheezer said…
Holy smokes, those BOOBS!
They might be fake, but they're BOOBS!
Motorboat those BOOBS!
The Reverend Chad Kroeger said…
I think Dark Sock is
Messing with us. Or real bad
Meningitis, Son.