Thursday, May 6, 2010
Swifferhead Endorses Affliction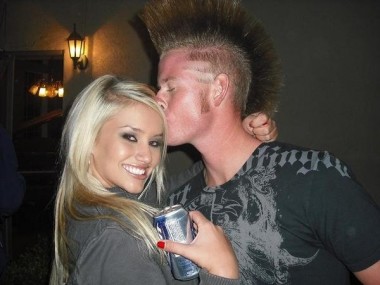 Affliction, a subsidiary of Christian Audigier's Douchewear Inc., has landed the coveted Swifferhead endorsement, after six months of negotiations.
Swifferhead released the following statement:
"When I bite blonde skull, nothing comes between me and my Affliction."
Yeah, I got nothing this morning. More to the point, trying to determine if Susan here is one of the hott/nott ladies, where it depends on the angle. Hott? Nott? Hard to tell. So instead, I'll eat a HoHo.