Monday, June 28, 2010
HCwDB of the Month
Booya. Bring the proverbial it. A tough and legit smackdown between Party Boy shoescrape and bouncy hotness is on. And by on, I mean crotch itch.
Here's your finalists:
HCwDB of the Month Finalist #1: The Lake Crotch Cactii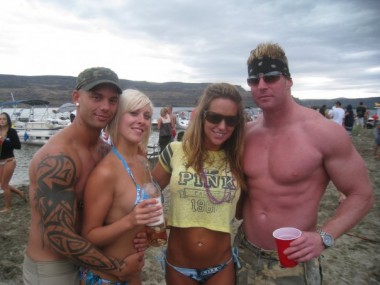 I just got back from my covert-op trip to Vegas, where the odds on the Cactii taking the Monthly were longer than the wait at the discount buffet for new "Player's Club" members. Longer than a Dan Fogelberg song getting remixed by Jay-Z. Longer than a Hard Rock Casino day-after-pill giveaway promotion.
Okay, I gots nothin'.
Still hung over.
But the truth is, we haven't really focused on the smalltown boat riding lakebags who mug their small town hotties in awhile, and TLCC demonstrate an important part of Grieco Virus.
Especially with Jed and Barry pulling off Iceman and Goose, and then Iceman Finding Love.
I take it back. A worthy Monthly entry indeed.
HCwDB of the Month Finalists #2: Four Prong and Assorted K Sisters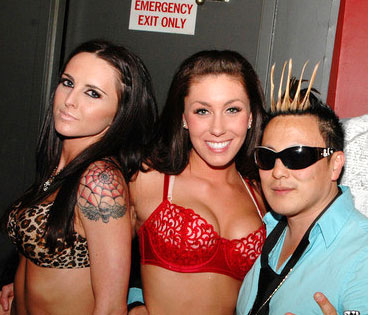 Gender ambiguity, party promotion craptastica, and a bevy of hotties makes Four Prong a formidable contender in the Monthly.
The run of itch-worthy arrogance in presence of the ladies continued in Four Prong Plays Pool with Sophie, the Four Prong Posse, Four Prong Spikes His Drinks (with quality Hott Nuzzle), Four Prong Skewers (with quality boob reveal), and, finally, Bikini Spike Lick.
That's a serious run of hot chickery, with douche activities present in every pic.
But with no single Hot Chick, has Four Prong spread his spikey seed too far to really codify into a toxic HCwDB pic?
That leads us to:
HCwDB of the Month Finalists #3: Lenny's Midlife Crisis and Paulina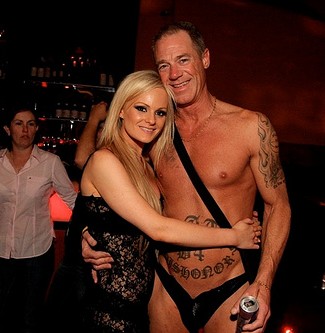 With only one pic to bring to the game, Lenny still is a formidable contender.
Why?
Groin Shave Reveal on an Oldbag with a Leather Thong = end of societal hope.
Paulina is confused European innocence with a touch of raunch.
For Paulina, Buddhists light incense and fondle themselves.
Together, they make all sorts of wrong.
But wrong enough to knock off our final contender?
HCwDB of the Month Finalists #4: The Sharkbag and Renee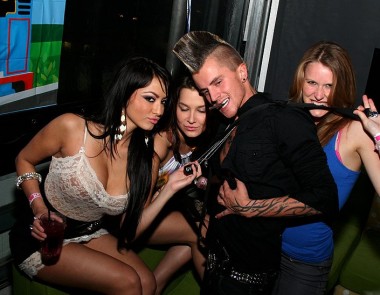 The Sharkpud has had a plethora of pics to build his case for the monthly, including Goose Crotch BJs Renee also appearing as slutty Gina Gershon in '95 hott, Shark With Boobies and, finally, Sharkbag and Trampy Hott.
That's a spicey douchebag!
But does quantity build a stronger case for the Monthly?
Does the Shark's run top Four Prong? Are Four Prong's spikes just too silly? Can the real world Top Guns of the Crotch Cactii pull off the epic upset? Will Oldsag and Groin Shave Reveal help Lenny and Paulina take the prize?
It's all teed up for you.
Vote, as always, in the comments thread.