Thursday, July 22, 2010
Ask DB1: U.D.B. Protection?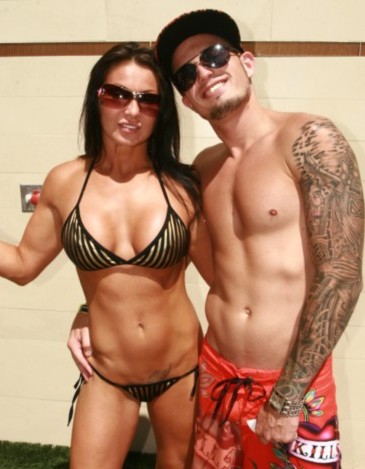 —-
Hey DB1,
I'm a big fan of your site, and I enjoy reading your daily social critiques on this mega culture of axe bodyspray, unearned dogtags, scarfbaggery, etc.
I have a question for you. I, like many folks during the summer, enjoy going to beaches and bask in the sunlight. While this is harmless, in of itself, many beaches around here in Ontario (i.e. Wasaga Beach), seems to be the beehive for douchebags.
Is there a way to enjoy the sun while not being exposed to the greico virus and try to get some hotts? Do I need to bring a vuluzela to buzz them off the beach? Are you able to make a baghunter summer survival guide?
Keep up the great work.
Best Regards,
Musicman
—-
Unfortunately, places where public semi-nakedness is legal — beaches, lakefronts, Scottsdale — will always attract preening schroads attempting to snag quality hott.
The true 'baghunter should not view this as a trial, but also as an opportunity for ironic mock and appreciation for any hottie cleavite reveal that also takes place.
However, if the 'bags become overpopulated in a specific location, the Gaming and Wildscrote Commission does allow the use of three syllable words in their presence from May to August.