Thursday, February 3, 2011
Snidely Whiprash Douches Up the Jacuzzi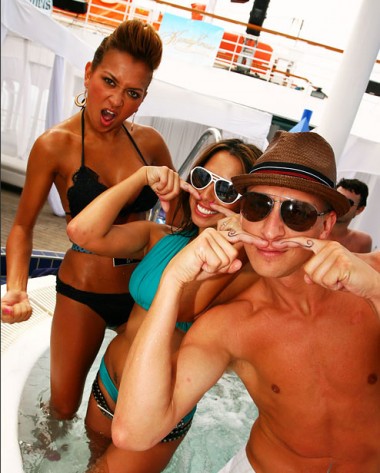 Condoucious Says: Judge not the douchey tatt by its size. For it is meaning that matters, not just inksplat stupidhead. And Mindy's body is freakin' tight.
Well said, oh wise Condouchious. Well said. Although those may be marker lines, and not an actual tatt.
Coundoucious Says: Like I give a crap. Mindy's body is ubergnaw.
True, Condouchious. Very true.