Friday, May 27, 2011
PETER PUMPIN'HEAD AND MARY MAMMAGEDDON SAY: HAPPY MEMORIAL DAY WEEKEND!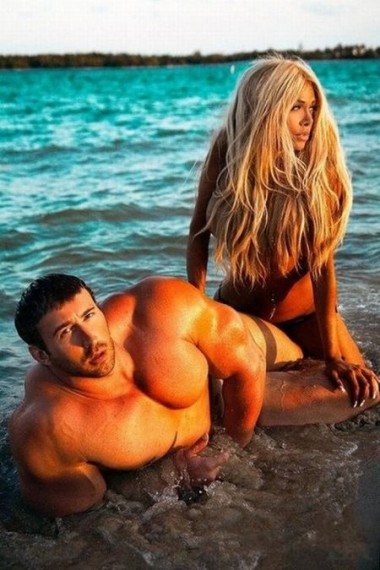 Peter Pumpin'Head and the little Missus want to wish you all a happy Memorial Day weekend, since Baron Von Goolo failed to make mention of it in his FT&L  (The Baron is a transplant from the Old Country, after all, and is still catching up to our quaint New World customs).**
It is fitting that these two take us into the Memorial Day festivities, because just as the rituals and celebrations of the holiday remind us of why we as a nation must fight, these two self-tan-slathered raging ids remind us of why we 'baghunters fight.
Look at them.
LOOK AT THEM.
I mean look at him and her, you perverts.
Self-worshiping peacockery pushed to a  hyperbolic extreme, both in taste, hue and physics.
The cost for freedom isn't free; it's a buck o' five.
But throughout the ages, attention sponges such as these have gladly suffered mutilation in order to achieve the rest of society's assumed collective envy and admiration, and that cost is even more than a buck o' five. It is higher; much higher.  Much much higher.  But not as high as the cost of bottle service at the Rehab poolside cabanas.
**EDIT – OK, Baron did mention Memorial Day.  I just wanted an excuse to run this picture before my time's up.  Damn you and your crafty ways, Medusa… -D.S.