Thursday, June 2, 2011
Where's Happy Skippy?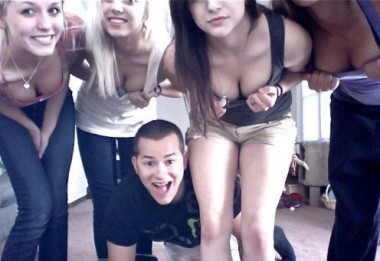 I can't even give Skippy a Waldouche. That dude's just happy to lie in wait under a sea of boobal shower.
But after the mammtastic pumped up trainwreck of the previous post, we need a little real world Skippy happiness.
Good for you, Skippy.
Now run home so we can watch the mellifluous giggle pillowfight that's about to break out among the Kappa Kappa Woos. I've got ten bucks on Tami.