Wednesday, August 3, 2011
Big Red is All Growed Up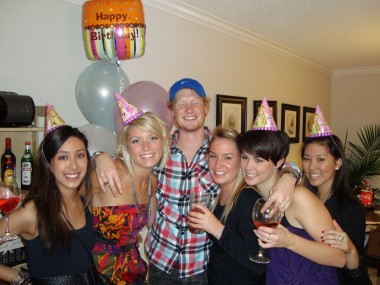 Only the longest of longtime HCwDB readers will remember pudly 'bagling Big Red from way back in 2006.
Big Red was going down the tragic path of collar pop and douche hand gesture. The 'Red even made it to his prom in strange-ass green tie as he slowly grew into a college 'bagling.
Longtime readers, I bring good news!
Big Red is all groweds up.
And actually looks pretty a-ok while pulling some quite tasty collegiate hotties.
Good for you, Big Red.
A tip of Ubiquitous Red Cup in your direction, and a hearty go in peace.
Wait!!… Is that a… "Shocker?"… Oh, Big Red. So close. And yet so far.