Saturday, December 17, 2011
Comment of the Year Co-Winners: Hermit and Jacques Doucheteau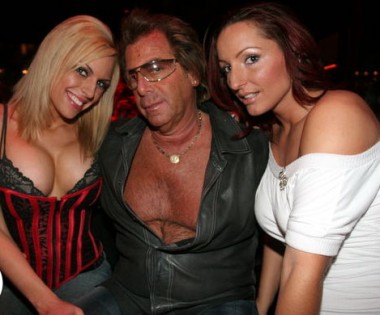 The great and encyclopediac Wheezer hands out the 2011 Douchie Award, as we continue on our second awards weekend:
————–
I started reading and commenting on this wonderful site back around April of 2008. What drew me to it was the recommendation of a friend, but what set HCwDB apart from cheap copycat sites (such as Three Ring Blogs' followups "D-Bag Planet" and "D-Bagging," not to mention "The Dirty") was the commentary I found here.
I noticed that the Boss and I had a few similar thoughts about what passes as "culture" these days, even as the wit and wisdom exhibited by him and the regulars of the time was rather intimidating. "How can I contribute to this?" I often asked myself.
Over that time, some former regulars have apparently left for other pastures (or were kicked out of the house by their hott wives), while new regs have set up camp and are carrying that old torch just fine, thank you. And I still feel somewhat intimidated by the intellectual verve on display here daily. I may have spent less time here lately than in my earlier days, but the mock is still Grade-A and always will be. This is why I keep browsing this site on a daily basis: I never fail to laugh at the hijinks of the commenters… never mind drooling over the boobies. But I undress —– errrrr, I mean "digress"…..
So when the Boss decreed that I should give out the Douchie Award for Comment of the Year™, I was flabbergasted. It was just an innocent question I posed in a Saturday thread, after all, but it struck me that I'd have to go beyond seventeen syllables and see what I could do to reward greatness I'm not sure I can match. It feels like telling the 1988-ish version of Michael Jordan how to improve his dunks.
With no previous award format to review, I decided to look over the Comment of the Week™ winners and create some brackets, pitting them against each other much like how we do Monthly voting, and then go from there. And contrary to your thoughts, no, there were no "RevChad" and "Hermit" brackets. Maybe next year…
So without further ado (and since your bosses are tapping their feet behind you), I give you the Comment of the Year™:
Co-winners:
Hermit and Jacques Doucheteau
Runners-up:
Hermit, Tall Guy, Medusa Oblongata, and The Reverend Chad Kroeger
Honorable Mention:
Medusa Oblongata and Douche Wayne
Special mentions for witty brevity go to: Anonymous, Ich verstehe sie ist heiß, Doucheywallnuts (for naming a future Yearly contestant), Laura (for adding "weepsterbate" to the lexicon), and another Anonymous.
(But were I to start looking over comments as I write this, I'd have to include Doc Bunsen's fabulous "First Date" winner write-up in my selections. It still gives me shivers.)
The Boss even gave me an extra week to mull over the contestants, and it still took me more time than that to reduce the list to about half of the Comments of the Week™ and then to pick my winners. And hell, I know there was a lot of unmined gold left in the threads, so you will likely disagree with me on just about all of these choices.
There was a bit of a commonality in the comments I thought of as even better than the best: there's a shared idea of a grim outlook for our product- and attitude-driven future, but also the light at the end of this tunnel that shows us not simply acquiescing to this commercial douchebaggery. "We're mad as hell and we're not gonna take it anymore," so to speak. We will not let Idiocracy become the rule of the day, and this gives me hope, as I believe it does for the rest of you. After all, whether you're an everyday reg, an occasional Anon, or somewhere in between, this is why we mock… for as long as douchebaggery runs unchecked (and unvaccinated), the mock shall inherit the earth….
—————————