Friday, December 16, 2011
HCwDB of the Year
Bring it.
HCwDB of the Year Finalist #1: The Most Interesting Douchebag in the World and Brittney
Knocking off the inflated grotesqueries of Peter Pumpin'head and Mary Mammtastic, , all is cohabit toxic for the finals in the HCwDB Universe.
The voters have spoken. TMIDITW overwhelms with the subtleties of douchery.
For this one pic, understated at first, contains all of the (un)holy toxic cohabit between tasty hot chick and narcissistic preening douchebag.
It may not blow you away with spectacle, but what it has is HCwDB at its most distilled and purest of impure essences.
Brittney is spankable spankleosity.
And TMIDBITW may not always make hand gestures… but when he does… they're the Shocker.
Enough to take the prize?
Two more to go.
HCwDB of the Year Finalist #2: Joey Lumpcrustowitz and Kate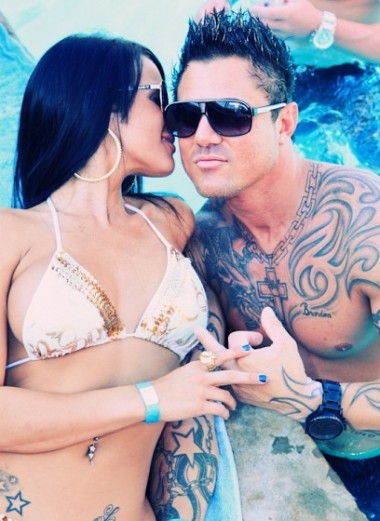 Knocking off a tough challenge from both the Herpster and Poppa Squatter and Tendon Tina, The Lump was too Vegasy not to make the finals.
And lets not forget Joey Lumpcrustowitz Gives You the Finger.
Here's a throwback to the purest of classic HCwDB in a putrified Vegas swirl of wrongness.
This is 2008-era douchebaggery with hot chickery.
A pure suckle thigh confused by inflated tattbaggery and assholery attitudinalness.
Toss in crusty hair in a pool area, and fingerbagging, and it's all a slope of pukey puke.
And Kate is pure of confusion and wrong choice. And so the dialectic is legit.
HCwDB of the Year Finalist #3: Gynochin and Brunette Rhea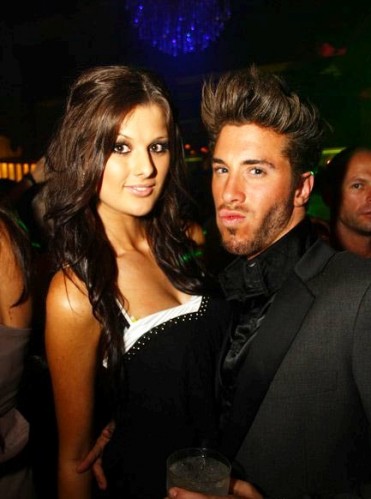 Part of a three pic run, of inglorious douchitude in presence of uberhottness, The Gynochin's douche face and Brunette Rhea's hottness were destined for the finals.
And lets not forget: Gynochin with Perky Peri. And there was
Gynochin and Rhea and Gynopenis Nose.
Gynochin and Rhea are "upper class" douchery, fancy 19th Century Dandyism. Proust by way of Disraeli by way of Lance Burton's 1997 Vegas extras wardrobe sale.
Brunette Rhea is weepy bedroom eyes of painful groinal submission.
Gynochin is punch face.
Okay, fellow hunters and huntresses, this is it.
Which of these three deserve enshrinement as our 2011 HCwDB of the Year?
Vote, as always, in the comments thread.