Saturday, December 17, 2011
Most Likely to be Part of the HCwDB Show at the Guggenheim Museum in 2023: "Eros and Alterity"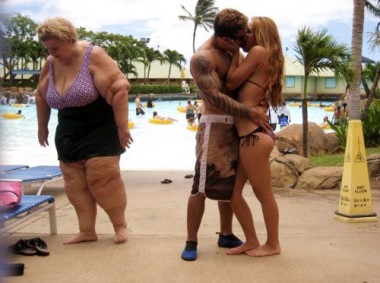 As many of you already know, the year 2023 will see my visionary breakthrough work as a multi-platform transnational artist working in abstract digital expressionism via found media transmogrification finally codified by the academy with my first major show at New York's Guggenheim Museum.
As a liberating artistic visionary who has profoundly changed both the medium and the message in the mass/age, I felt it was my duty to begin to privilege certain images that I've recontextualized into art. As HCwDB has moved from the underground, to the avant-garde, to literature and television, and towards eventual canonization by the literati, this process becomes increasingly important for academics and historians.
This year's winner of the 2011 Douchie Award for most likely to be part of my art show is what I'm titling: "Eros and Alterity."
Let this work stand with my finest artistic creations as a multimedia artist working in the found art platform of Dada-esque recodification.
For it is beauty poo.
Additional entrants will include Ferrari Owner With Small Peen, The Bedouin Riders, King Creeper, Speedo Shot First, and The Unifying Principle.