Monday, December 12, 2011
Orangest Orange: Dieter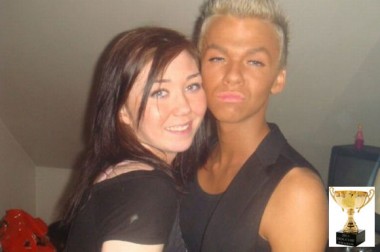 While Orangeness has faded amonst the douchal populace, and that is undoubtedly a good thing, 2011 still saw it's fair share of turd blossoms of a crimson hue.
And while there were obvious and more garish contenders like The Greasepitz, Clifford The Big Red 'Bag, Asian Orange, something about Dieter just freaks me out.
From back in March. When he bothered Minnesota Marnie. With a tasy cola on the fridge. Just all sorts of hottie/douchey wrongness dialectic at work here. And thus, the well deserved and surprise 2011 Douchie Award is its.