Saturday, May 26, 2012
Comment of the Week: The Reverend Chad Kroeger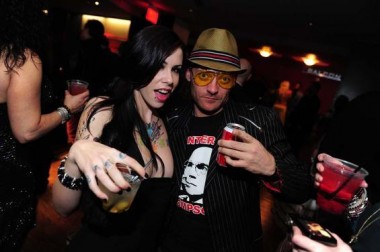 In helping to anoint our newest member of the sacred Hall of Hott, Sonya, with prose of celebratory purity boobie hottie suckle thigh, The Rev. wins the coveted Comment of the Week:
———–
With only 299 of my nearest acquaintances, I would fight Xerxes of the H.M.H. (Heathen Moslim Horde) and 500K of his goat blasters for the chance to be dragged 100 miles dehydrated in the Sahara sun to bleed on the glass her one female ancestor left as they fled from Old Jerusalem with no weapons but hair blowers and extension cords. For the chance only that I may hear a recording of her voice on Victrola with my Grandmother's ghost whispering " Please don't listen." As I listen on the phone to her sighs of ignorance as I take my dying breath sucking on a nipple.
—————-
And no, there ain't no vote. When a future ex-Mrs.-DB1 makes her pre-librarian divorce hott purity appearance, the Hall is enshrined with ostrich tickle.