Monday, July 30, 2012
HCwDB of the Month: Kisseus Vomitorious and Margaret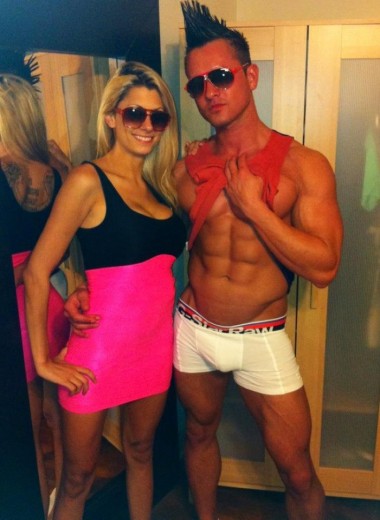 K.V. had a long and inglorious run of 'hawked makeouts with a variety of quality hotts over the past month. From drunken makeouts with Naughty Nape Nanine to fauxhawk spittle, is there a more egregious example of seal nads punch?
But of this run of club party poo, no pic is more infuriating, or more deserving to be in the Yearly, than this atrocity.
There will be no vote.
So let it be written. So let it be done.