Thursday, September 6, 2012
The Wiggas Still Exist, Talk Hip-Hop to Aquahott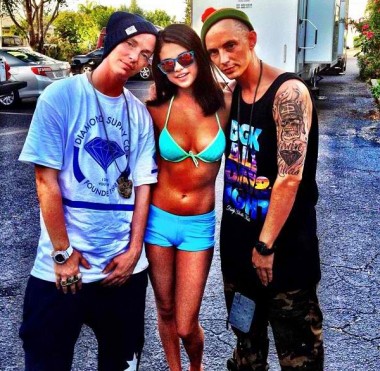 You might remember the Wiggas from our classic ode to Shel Silverstein in 2011, Wiggas and the Pear.
Or, more to the point, you might still be seeking out a brain bleach technique to make you forget you ever became cognitively aware of the exist of these white trashian suburban choadsucks.
But they do indeed exist. In all their wigga glory.
And therefore we must witness their sad and skeezy efforts to mack on the ladies.
That they're now in the presence of taut drinksuckle Aquahott, she of the no-tatts and belly pooch, is only more grist for the godless among us.
And yes, even more pear.