Saturday, December 1, 2012
Comment of the Week: Vin Douchal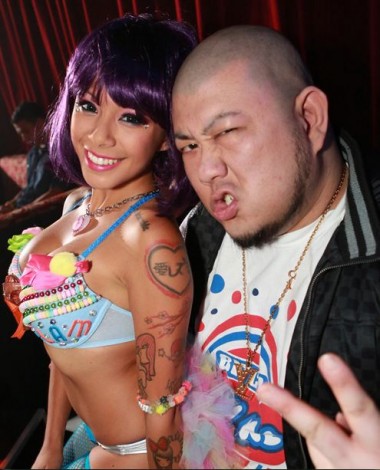 V.D. breaks down the Asshole McAssholewitz pairing and wins the coveted HCwDB Comment of the Week:
———-
These two are great. An Inland Empire love story
Soon, Karyn, the Slots Area waitress at Fitzgeralds, will decide that her eggs ain't getting any stronger, what with the meth use, bad nutrition and long list of questionable sex partners and realize that maybe she's ready to snare a mate.
She'll have her IUD secretly taken out and McAssholewitz becomes "The Choice". She loves the feel of sitting behind him on his Yamaha 240 He's got a job, well sorta, as he is the bar back at the big strip club. He takes home well over $30 a night in shared tips on top of his minimum wage salary and at least there's a health insurance plan (although the $5000 yearly deductible seems like Mt Everest).
She realizes after six months that she should be pregnant by now so at the free clinic she signs up for an experimental fertility treatment touted as "Las Vegas' Most Discreet Planned Parenthood Office". BOOM!, the treatment works and twins are on the way
The happy day arrives as McAssholewitz, awful tattoos sprouting out around the delivery room scrub shirt, sees his two spawn for the first time, both girls to his dismay
They name them "Hashtag" and Retweet" . His dispair knows no bounds as the screaming is multiplied exponentialy with every smelly diaper, spit up incident and 4:00 A.M. feeding
He leaves her, moving back with his buddies in Rubidoux. Her four month old poo and wailing machines drive her to the point of exhaustion until finally she is forced to move back home with her dissapointed mother, a school cafeteria worker in the Jurupa School District. She weighs 84 pounds
The D.A. of Riverside County spends the next 17 years and 8 months chasing McAssholewitz for child support payments and suspends his drivers license every other month.
McAssholewitz, now a spent, talentless, terribly ugly, friendless, unemployable middle aged lump of his former self signs the back of his $223 welfare check then says "Screw it" and eats the barrel of a .45 in his 400 square foot basement apartment in Moreno Valley. The M.E. team jokes about " a helluva wall splatter.
—————–