Wednesday, December 12, 2012
Most Euro Eurobag: Brobot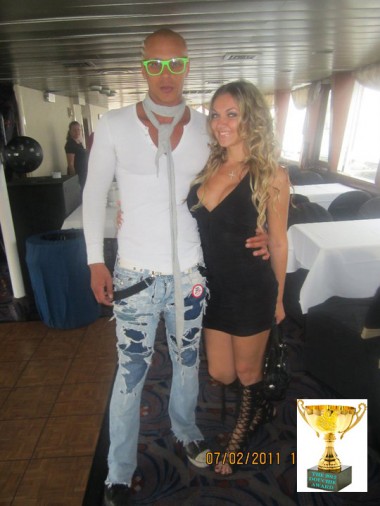 Our resident drunk nihilist, The Reverend Chad Kroeger, hands out the award:
—————
As I sit here in my deluxe home office in which I do nothing but watch porn, checkout whats on HCwDB, look at escort websites and roll doobies if there is enough room cause of the beer bottles. I grow more irate with time as the Europeans suck the life out of their socialized fish and chips eating citizens and Will and Kate's f@cking horse faced foetus is the front story of a world crazed with celebrity and excess, I am reminded of Herman Melville who stated in his writings that, "It is the douchebag amongst us who takes delight in the plight of the poor who eat poo and sucheth. They who whine and purr aesthetic while lounging in their testicle baring shorts the very reason why this country was founded by those who were tired of Angela Merkel's soiled liverwurst-dripping pantywaste and the cornucopia of poseurs in the Europa of Aldous Huxley's writings."
A Moby Dick of European stature was very hard to find in this year of austerity and strikes. The economic crises of the Old World (no respect) has led to an exodus of Mulattoes (respect and boner) flocking to North America like so many Hungarian gypsies claiming refugee status in Canada and hiding in boats to cross the mighty St. Lawrence river to the promised land of America. Eurobags are out of cash and they habe no flash my honkies.
British people attended a ridiculous spectacle of Olympic proportions this past summer with those f@cking teeth, f@cking duck I hate those f@ckers. Kenneth Branagh is a world class homo-sucking banger- eating wuss douchebag. Camilla's face haunts me from a nether world of creepy knights in armour and tales of Belgian soldiers hopped up on poppy dust and dark warm beer-like beverages.
Germany will rise against Holy Israel as these end times approach my brothers. Har' Mageddeon is near in the festive time of Christian rituals and Yamaha wearing Jews eating their poached and stuffed carp and shit. We will wage war against the Eurobags and win the war against pigs feet and souvlaki platters.
The winner of the coveted and Greek-hating Peloponnesian "Most Euro Eurobag" comes from way back last January on the same day I resumed my studies of higher economics and 'tang. The one, the only, the ripped jean spectacular of craptastic Polish sausage and schnitzel enema'd European excess and f@cking douchebaggery is The Brobot.
There are no runners up this year. Austerity reminds me of a girl I knew who had herpes of the vag, but she still sucked c@#k with a clean mouth. Oh, to be ten again, Son.
Son
—————–
Well done, Reverend. More Brobot Brobaggery here, here, and here.