Tuesday, May 28, 2013
Understanding the Postmodern Riff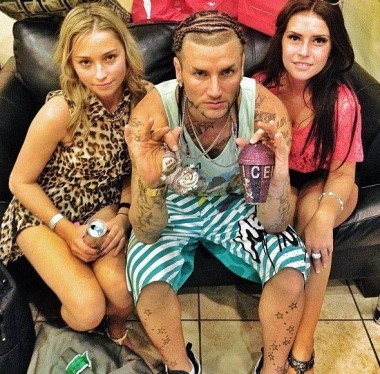 Two weeks ago, in the Riff Raff thread, Douche questioning all… asked:
———-
What if:
Riff Raff is the purposeful manifestation of the absurdity of pop culture. Far removed from the simple (and probably tweaked out) ass wipe we may see him as, what if he is us. Perhaps the most effective way to end this plague of bagitis is to force the infected to look into the mirror and confront their own ridiculousness.
To this point, I say we must promote Riff Raff. We must encourage it, this thing, this abomination. Because only once it has run its course, this glimmering beacon of ass-hattitry, only once it has infected the goose drinking, hot fondling tool bags we love to hunt, will we be able to carry our message on to new frontiers. The quest of Riff Raff is a painful, shame filled one to watch, let alone encourage, but has the war on douche not been painful, has it not been shame filled?
If we are to win this war, it will be through unrestricted douche warfare. We must find opportunity in the darkest (douchiest) of places. Riff Raff could be our key, our DMD (douche of mass destruction), and we owe it to the casualties of this war, all the hotts that have fallen victim to the plague, to use all the weapons at our disposal. Gentlemen, it is with a heavy heart that I say we set out on this endeavor, for once we venture in to the rabbit hole there is no telling where we will come out, or what kind of shape we will be in once we arrive.
None-the-less, if we are aiming to win the war and simply not just continue to fight it, we must sacrifice. DB1, you must go to that show.
————-
Well said, DQA. The Raff is spectacle as irony in post-Situation America.
As the one who inadvertently unleashed Snooki uponst the masses, I still owe penance despite my many noble years of douche mocking in both literary, internet, and televisual form (should've been theatrical as well but New Line did not let me lord over those rings).
Methinks I must go to this concert. Go to witness.
For if HCwDB is the primal scream against the injustices of product-centric spectacle culture, then Riff Raff is our proverbial "White Wail".