Tuesday, June 25, 2013
Electronica + Asswankery = Asstronica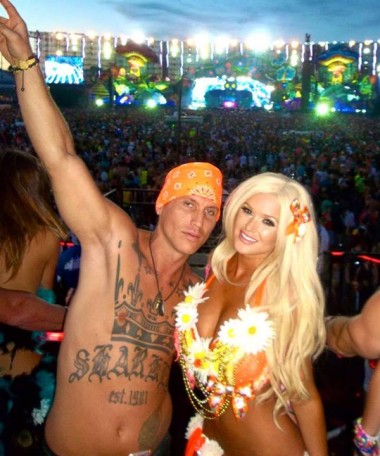 PO writes in:
———
Cosplay meets Douchebaggery at the Electric Daisy Carnival 2013 in Vegas.
The hostess with the mostest is Kina Tavarozi, apparently some sort of Vegas personality, with a tiny, taut little body, and rare earth magnetism for attracting DBs.
These guys all need monikers.
———
If mine eyes don't deceiveth me, them there's legendary HCwDB paid-to-HCwDBers Hello Kitty Hott and the King of Sears aka The Starry Blight. Only those most epic of douchepoo can continue to make hand gestures and Run with the Goose for years upon years.
And so we salute them. With a middle finger and our collective scorn for the vapid wastes of lives that they represent.