Friday, June 28, 2013
No Thoughts and No Links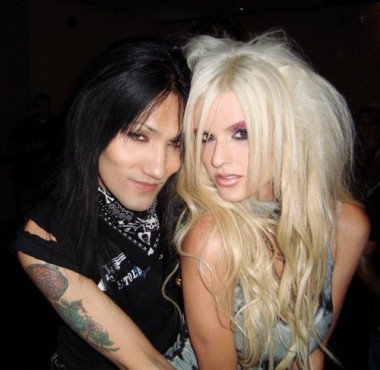 Mobile Home Dave and Trashy Sophia.
Still living the rock star dream. On credit cards.
Hard at work on some new stuff that could be cool. Or it could not be cool. Or it could be cool as ice.
But anyways, I gots no links. Do not judge. For alpaca fondle won't pay for itself.
So instead of links I leave you with the words of the great Vin Douchal, who wrote this poetic soliloquy on the dead end nature of thug life in the Pukeface McAsshole McSucksalot McIHatethisguy thread:
———–
This tool is that friend of your's friend's cousin that shows up with them on a chill Saturday when you're looking to spend a few hours watching the NCAA Tourney or a football game or the like, hanging out with no big plans.
He comes empty handed and instead of drinking the community Bud/Coors/Miller in the cooler goes to your fridge and drinks your Hoegaarden out of a frosty mug he found behind the frozen peas all the while complaining that there's no orange slice to dangle on the mug rim. When the joint gets passed he slobbers on it and, unfortunately hands it to you as you are next..
On a trip to the bathroom he detours into your room and comes out with your iPod asking if you have any Steve Aoki on it, then takes a swig from the Cabo Wabo Bottle from your memorabilia case, the one that Sammy Haggar autographed for you when you had backstage passes , that you weren't ever thinking of opening.
He puts his head back and tosses a vicodin from your medicine cabinet down with a mug draining.
When he sees your family photo on the mantle he points to your sister and says, "Man, I'd tear that motherf@#ing shit UP !!"
At some point you pull your friend aside and say, "I'm gonna take a leak. When I get out that dude's gonna be gone, okay?"
———–
Brilliance.
Oh, and buy some stuff to support the site.
And, of course, have some Red Pear.