Thursday, July 18, 2013
'Bag/Nottabag: Hackeysack Dave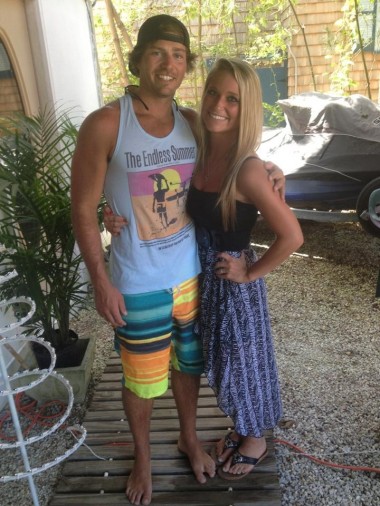 What say you, reader?
Is Hackeysack Dave a 'bag?
Evidence of 'bag:
1.  Neckglasses. In reverse neck 'bag position.
2.  Obnoxious retro surfer t-shirt
3.  Silly shorts
4.  Backwards baseball cap like it's 1992.
5.  Creepy mutant Metaluna toe
Evidence of Nottabag:
1. No douche attitude or hand gestures when cuddling with Innocent College Hott Cathy
2. No doucheface
3. Easygoing, laid back, friendly demeanor
4. Respectful cuddle
What say you?