Friday, October 31, 2014
Happy 'Bagoween!!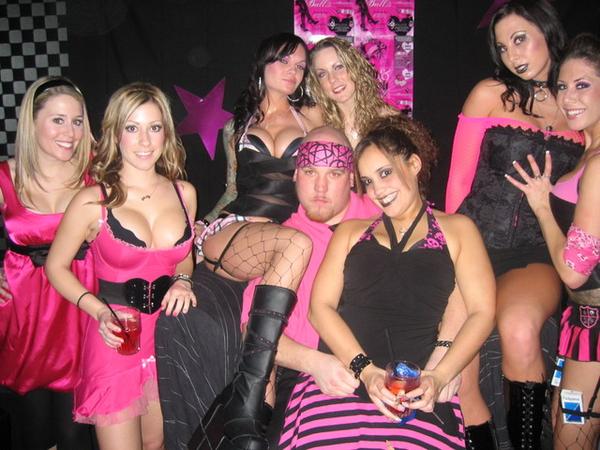 Ah, yes. The spectacular Pimpbag and his Gaggle of Woo.
Even the leniency of spectacle on this Hallow's Eve is not enough to excuse douche essence.
Let this post be a shout-out to all 'bag hunters and huntresses still occasionally dropping in on this creaky bloggy legacy of a previous internet age now banished to myth and legend.
No matter how much Facebook, Instagram, and Twitter take away the authentic voice in favor of a stream of carefully calibrated clickbait stim, HCwDB will remain in its purest form.
I may not post all that often these days. But your humb narrs is still wandering around this vast digital wasteland.
Still horrified at the vacuous state of digitally lubricated party insanity that transforms us into walking billboards of inconspicuous consumption.
Douchebags and party woo hotts may have sublimated their spectacle. But the choadspoo continues to spew like a load of rotting scrotal toad.
The 'bag/hott dialectics rot the core of spiritual progress that all generations must necessarily undertake. Or abdicate, to the tragic detriment of all.
Enjoy the Hallow's Eve and all wherefore to come as we head into the days of Turkey and Jesus. But carry on the mock for all to see the enlightment that oh so often penetrates the fog of an overstimulated, exhausted, frantic neutron dance decimated by too much media crotch fondle and not enough clarity.