Saturday, August 1, 2015
Billy Wankowsky Sings Yacht Rock to Youthful Kelly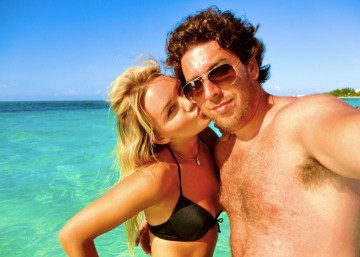 Billy Wankowsky has a secret.
That secret is Yacht Rock.
What is Yacht Rock? That lame douchebro fratchoad music for over forty years of lip biting, high fiving, boat sailing and Bud Light Lime summers.
Like Melville's symbiotic whale/fish interplay that circumnavigates their douchey-ass trawlers, Fratrock and Douchechoad are a perfect margarita blend of trust fund pablum and culture blender generi-spittle.
All should beware when fratchoads like Billy hum along to remixed Doobie Brothers and fry up some 'awesome dogs, yo' on their boat grill. For theirs is a self contained ecosystem. A wretched hive of scam and Valium. The perfect modus operendi for wanky trusty rusty twatwaddles. Whilst lame soft rock seventh chords strummed to falsetto repetition provides the generic soundtrack to their aging, deadened, sun ripened soul shard.
But the greatest tragedy lies in what is slayed on their veritable whale hunt of pop culture somnambulism. For their overplayed 'classic rock' soundtrack is not merely accompaniment. It offers the soothing Steelydanitude of inappropriate dazzle. The harmonic wailings that woo ubersucklefondle quality of Youthful Kelly and her purity of holistic hottitude.
And that is true tragedy of the spectral rotting whale corpse beached on the sands of a grossly unexamined life.
Happy summer from the DB1!