Monday, November 26, 2012
Donkey Douche Jail Updates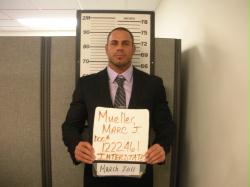 For those following the fascinating legal troubles of legendary douchebag and Hall of Scrote member Donkey Douche, Magnum Douche, P.I. writes in with an undercover investigation update on everyone's favorite monosyllabic grunt:
———-
Hey DB1,
Sorry, can't submit a pic with a hott but I got one of a world-renowned douche courtesy of The Missouri Dept of Corrections.
Looks like dumbass got busted in Missouri before his Chicago area drug bust and according to some court records I found online, his current probation with them is in jeapordy of being yanked.
The guy is like an annuity for this site, he's always paying off.
———
The Donk will always live on in our hearts and minds.
Pulitzer committee, I hope you're taking note. I expect HCwDB to receive acknowledgement for our important and vital news reporting covering the important stories of our time.